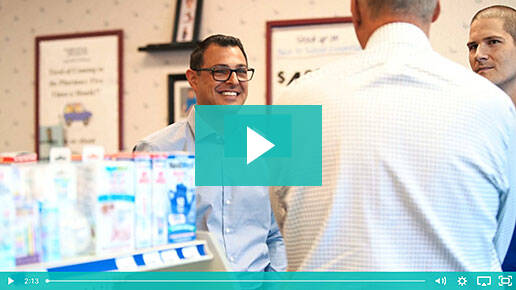 Check out the Digital Pharmacist video
TeleManager Technologies, a communication solutions company, and RxWiki, a digital health company, announced a strategic merger to create Digital Pharmacist, Inc. The new company, with 55 employees in Newark, N.J., and Austin, Texas, will focus on digital solutions, communication solutions and adherence and clinical solutions.  The company's adherence and clinical solutions are specifically designed to drive patient adherence and help pharmacies counter escalating DIR fees.
Val Gurovich and Paul Kobylevsky, co-founders of TeleManager, will assume management rolls in the combined company, reporting to Chris Loughlin, the company's CEO. Kobylevsky will serve as president of the TeleManager Technologies business, known as Digital Pharmacist's communications solutions segment, while Gurovich will serve in a broader capacity as the company's chief architect.
"We are delighted to combine our efforts with the team from RxWiki," says Gurovich. "With the strong focus on digital patient adherence solutions and our deep experience in delivering high quality, secure communication systems for patients and pharmacy, we believe we can offer our clients a more comprehensive solution."
Digital Pharmacist's platform allows patients and pharmacies to communicate via phone, web, mobile or SMS text for refills and adherence reminders. Interactive adherence tools let users learn more about a condition or medication and ask their pharmacist questions.
"We are pleased to merge our companies to form Digital Pharmacist," says Loughlin. "Through our merger, we are able to bring more robust products and services that help patients and ultimately our clients compete."
Advertisement